As a former mining town, Denver is home to a plethora of historic buildings. From Capitol Hill and Congress Park in the center of the city to the neighbors of the Highlands and Lakewood on the West side, historic buildings can be found all throughout the Mile High City.
In recent years, a trend has taken on among building owners in the Mile High seeking a way to improve the energy efficiency of their property. The green movement has made its way to Denver and as natural resources continue to decline, sending costs upward, many historic property owners are seeking ways to reduce energy consumption for their building.
The solution they're turning to? Window film. Window film can make Denver historic buildings more energy efficient without requiring window replacement. It's affordable and it's effective too.
Why Window Film for Historic Buildings?
There are many challenges associated with renovating a historic building. For one, historic preservation laws limit what types of changes can be made. Secondly, modern looking fixtures look out of place in a historic property, and can take away from its uniqueness and charm.
The third issue is that windows of the past are actually more energy efficient than the cheap vinyl windows that most window manufacturing companies produce today. Older windows are typically made from wood, and are more energy efficient by nature.
That's why window film is recommended for historic properties instead of window replacement. Window film can be easily fit over existing windows without requiring any structural changes. With window film, all the existing architecture, including awnings, trim, and overhangs, that is so important for historic buildings can be easily kept in tact.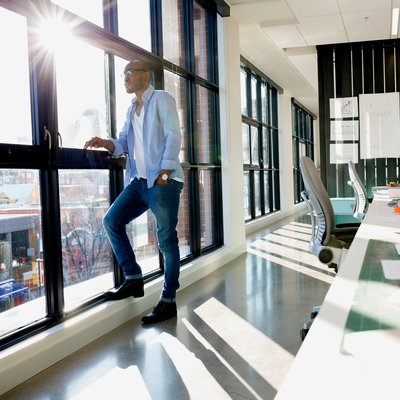 Choosing the Right Window Film for Your Denver Property
When choosing the right window film for your historic property, it's important to find a film that meets your needs aesthetically as well as practically. Of course, you want the film to be of very high quality so that it works as intended and maximizes the energy efficiency of your windows. But appearances are important too, especially for older buildings. That's why clear window film is highly recommended for historic glass. 3M makes some excellent clear window films, and so do Solar Gard and Llumar.
Upgrade Your Windows Today
Keep your energy costs from going out the window. Call Denver Commercial Window Tinting today to have energy efficient window film installed for your Denver historic building.