Standing out in the business world is crucial. Think about it this way: your customers probably have several different options to choose from, businesses that provide the same service as yours. You need to give them a reason to choose yours, and that's a hard task to accomplish. But it can be done.
Blow your customers away, make an outstanding impression, and increase your brand awareness with custom design decorative window film. Custom designed decorative window film for your Denver office or business is great way to improve the aesthetic appearance of your building. It's affordable, removable, and it can be a really effective way to market your business.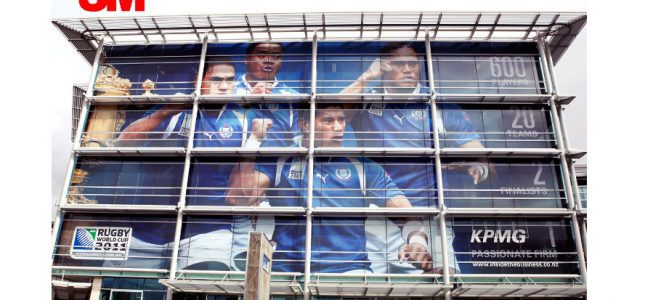 Increase Brand Awareness with Custom Window Film
Branding is undoubtedly one of the most important aspects of marketing. Your brand is a representation of the quality of your services, your persona, and your promise to your customers. And in order for your brand to work, you've got to make it visible.
With decorative window film, you can easily display your brand or logo in your building. Decorative window film can be printed with any color or graphic. You can custom order it to have your business name, logo, or slogan printed on the film, which you can proudly display on conference rooms, entrances, and more.
Ways to Use Decorative Window Film in Your Building
Branding is just one of the many benefits of custom decorative window film. In addition to aesthetics, window film can also be very useful for creating privacy. Add it to your personal office space or restroom or locker areas. Or if you're a hospital or hotel, you can use window film to create privacy for patient rooms. Here are just some of our favorite uses for decorative window film:
Restroom/locker areas
Conference rooms
Front doors and entrances
Retail window displays
Restaurant and hotel entrances
Storage areas
Learn more about decorative window film: Decorative-Window-Film-Case-Study
Create a New Look for Your Business
Beautify your building and make your brand stand out! Call Denver Commercial Window Tinting to speak to a professional designer about custom decorative window film for your Denver business or schedule a free consultation.